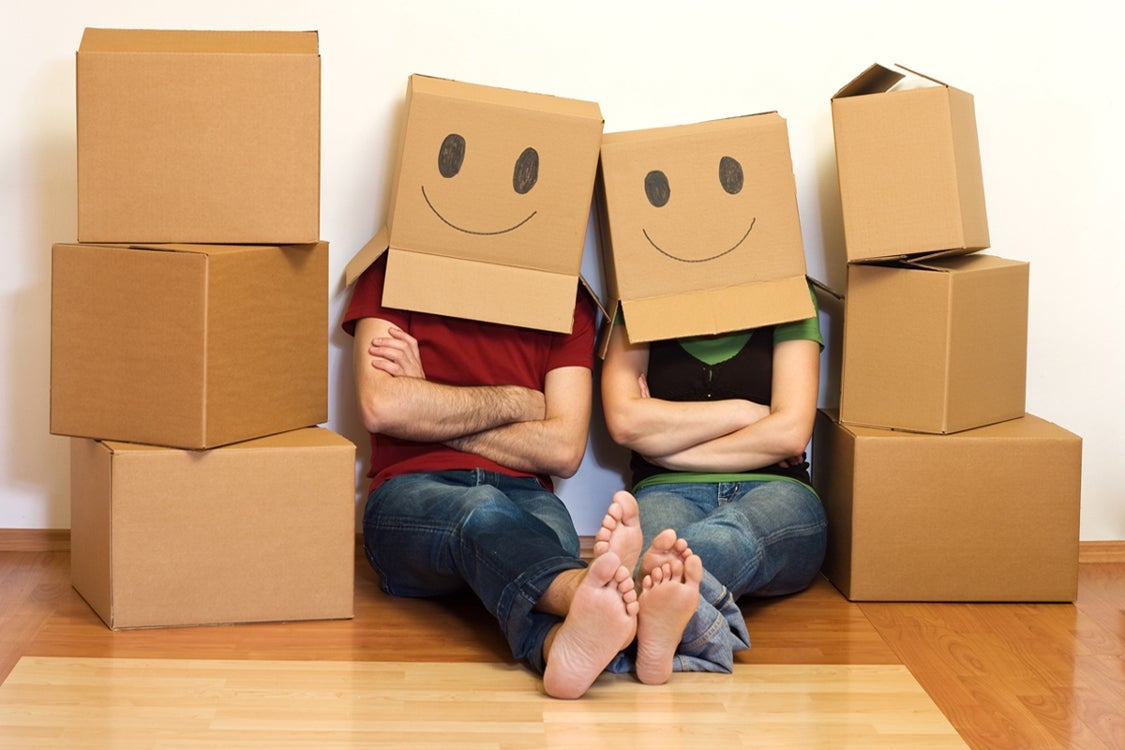 Moving into a new home is an exciting time. But before you get into the fun stuff like décor, new furniture and paint schemes, there are some basics that should be covered first. 
Change the locks.
Just do this. Even if you're promised that new locks have been installed in your home, you can never be too careful. I used to be a dog walker, and I still have keys to homes where my clients moved out and never bothered to get them back from me. I also have a Facebook page called "Keys For Sale" if anyone is interested… just kidding. 
Steam-clean the carpets.
Because the first thing you want to do when you move in is steam-clean carpets, right? Most people have all their boxes unpacked within a day and everything put away and the floors clear, right? It's okay. Roll your eyes. I'm rolling them even as I type this. But it IS a good idea. The previous owners may have had pets, young children, or if they are anything like me, have spilled an obscene amount of white wine. You do want to take the time to steam clean the carpets so that your floors are free of stains and allergens. It's pretty easy and affordable to rent a steam cleaner. They are usually available at your local grocery store. Or you could hire someone to do it, because you haven't spent enough money on moving already. 
Call an exterminator.
Again, I hesitate to put this on the list, but it should be mentioned. I have absolutely no idea what an exterminator would cost as I have 3 cats and therefore my own live-in exterminators but it could be worth it in the end. 
Change the toilet seat(s).
Some people might think this is extreme, but I liked the idea of installing new toilet seats when we bought our home. Unfortunately, I put it on my husband's to-do list so it still hasn't been done. But I liked the IDEA.
Clean out the kitchen
If the previous owners wanted to skip on some of their cleaning duties when they moved out, the kitchen is probably where they cut corners. Wipe down the inside of cabinets, clean out the refrigerator, clean the oven, and clean in the nooks and crannies underneath the appliances.
And finally… Meet Your Neighbours
Don't wait for your neighbours to come over to you. On our move-in day our next door neighbours just sat out on their porch staring at us like we were a circus moving in and haven't said more than 10 words to us in the four years since. My thought was always that the neighbours should be the ones to stop by and "welcome you to the neighbourhood" but when we had people move in across from us, I found myself not wanting to invade their space and let them settle first and before I knew it, they'd been there for 6 months and now it just seems awkward to introduce myself and welcome them to the neighbourhood. So, feel free to go over to your neighbours' homes and introduce yourself. Ask them about the neighbourhood, the schools, all that easy-talk stuff. Before you know it, you'll be sitting on their porch, drinking wine, watching your kids fight over toys. Ahhh neighbours.
Written By: Julie Parrott