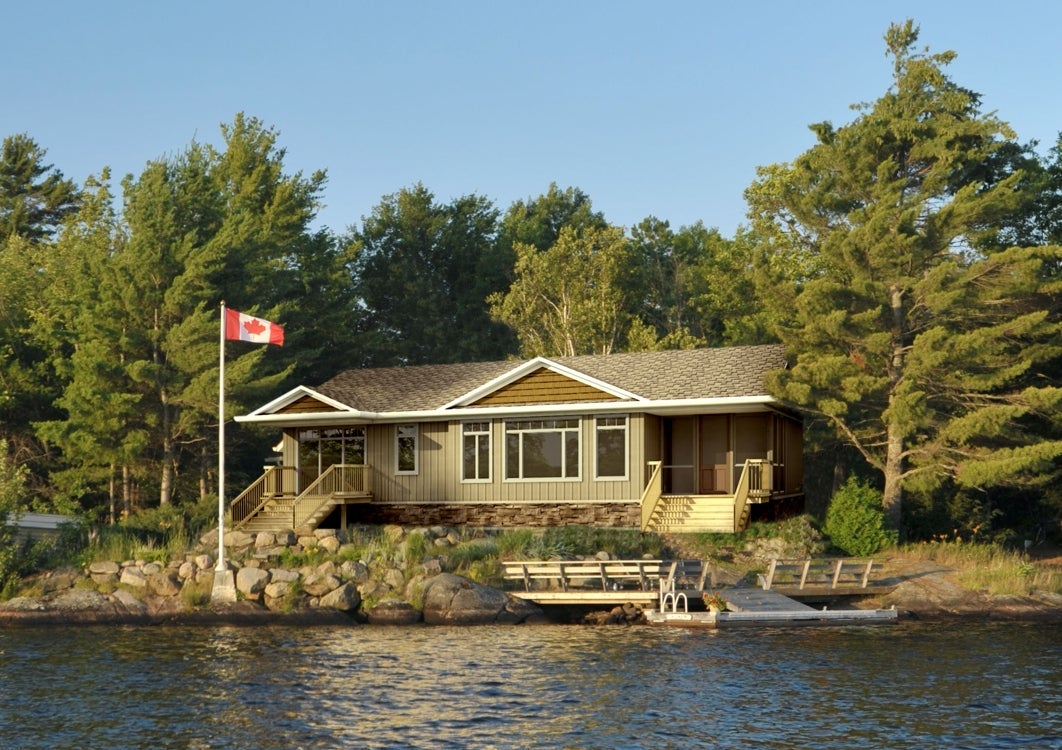 Ontario has so much to offer, including the perfect landscape for cottaging (yes, that's right, I'm using "cottage" as a verb). From the Muskokas to the Kawarthas, our breathtakingly scenic beauty of a province is home to one of the best cottaging environments anywhere in Canada.
 So, should you invest in a Cottage? Well, let's discuss some myths that come along with cottage ownership.

 Myth #1 – Owning a cottage is relaxing

The Myth: Weekends at the cottage include sleeping in, relaxing on the dock with a good book or a glass of wine, and recouping from the grueling work week.

 The Truth: Cottages can require lots of work. From dock maintenance to weeding the garden to general upkeep (and of course preparing for those guests you'll undoubtedly be hosting), sometimes it can be a bit of a burden. 
Somewhere in Between: Personally, as a cottage owner, I believe there is truth to both. I find puttering around throughout the day lends time in the evening to enjoy all the relaxing benefits of cottage ownership. Watching the sunset can be a daily guilt-free occurrence. Plus, if you don't want to do all the work yourself, you generally have the ability to hire someone to do it for you. A cottage is not maintenance free, but you can have the best of both worlds.

Myth #2 – It's a great financial investment

The Myth: Sinking your money into a cottage offers a great return-on-investment.
 
The Truth: Owning a cottage isn't a decision you should make strictly for financial reasons. Although cottages tend to retain their value over time, they're still considered luxury items, which means their value can fluctuate more than other types of real estate. Plus, the cost surrounding the maintenance and ownership of a cottage can be quite high. Property taxes, utilities, boat storage over the winter, costs like these add up.
 
Somewhere in Between: Owning a cottage isn't a decision you should make strictly for financial reasons, however if you are looking at it from that standpoint, considering buying a cottage to rent out. The financial gain could be considerable. At the end of the day, unless you are buying a cottage for the emotional pay-off as opposed to the financial pay-off, you might be better off renting.
 
Myth #3 – The cottage is the perfect place for some peace and quiet.The Myth: Nothing but the crickets, right?
 
The Truth: WRONG. Boats, jet skis (our lake even has a couple seaplanes on it). Plus with neighbours within spitting distance, the opportunity for quiet isn't always present.
 
Somewhere in Between: If peace and quiet is one of your cottage objectives, make sure you research the area. You will definitely want something with property, and no neighbours close by. Are you on a busy waterway? Is there a beach just down the lake from you? Our cottage on Balsam Lake has amazing Bass Fishing, and we get fisherman fishing so close to our property, they can see right inside our cottage. And they just sit there… for hours. Be sure to talk to the locals, neighbours and get the down low on the lake and area. Peace is possible, but not a given.
 
Personally, I love our cottage. In spite of the noise, and the work, and the mosquitos (no blackflies though!)  I wouldn't trade it for anything. The memories we have made there and continue to make there are irreplaceable and worth the challenges associated with cottage ownership.