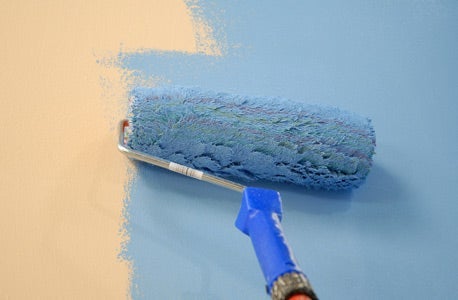 Spruce up the grounds
Good landscaping can add significant value to your home and the great thing is, you don't have to do a complete overhaul to do it. Small changes can still have an impact. Painting your front door, adding some planters, or replacing your welcome mat can do the trick!
Clean that carpet!
Instead of noticing what a wonderful, light-filled living room you have, they can think only about just how much money it will cost to get rid of that nasty old carpet. By doing it for them, the buyers can then focus on the positive aspects of your home.
Fix windows and doors
If you're selling an older home, complete with creaking windows and doors that don't open and close easily after years of use, it would be wise to fix the issues. Most buyers will take notice and could possibly suspect that other hidden items in the house haven't been kept up either.
Paint (or wash) walls
If any of your rooms are doused in a dark shade, such as eggplant or emerald, cover it up with a coat of light or neutral paint. Buyers find it easier to picture themselves living in a home with neutral walls—plus, it'll make your home seem larger, cleaner, and far more appealing. If your budget does not permit that, washing the walls and doors goes a long way."
5. Clean the cabinets
If you've never sold a house before, you might be surprised by how bold buyers are. Digging through your drawers? Peeking inside your cabinets? How dare they! But buyers are expected to be little investigators—so be prepared before they start sleuthing. You want to buyers to see how much storage is available rather than the clutter you may have in there. Another tip is to update your cabinet hardware. This inexpensive trick can give the impression of a more updated cabinet.
6. Update the lighting
Before putting your home on the market, bring in a second set of eyes (your Realtor or stager is perfect for this) to look over your lighting. Is it dated? Does it serve the space poorly? Installing relatively inexpensive light fixtures (or checking out Pinterest for some cool DIY ideas) can make a big impact and be well worth the investment.